"Not Only Skiing Trip" 2023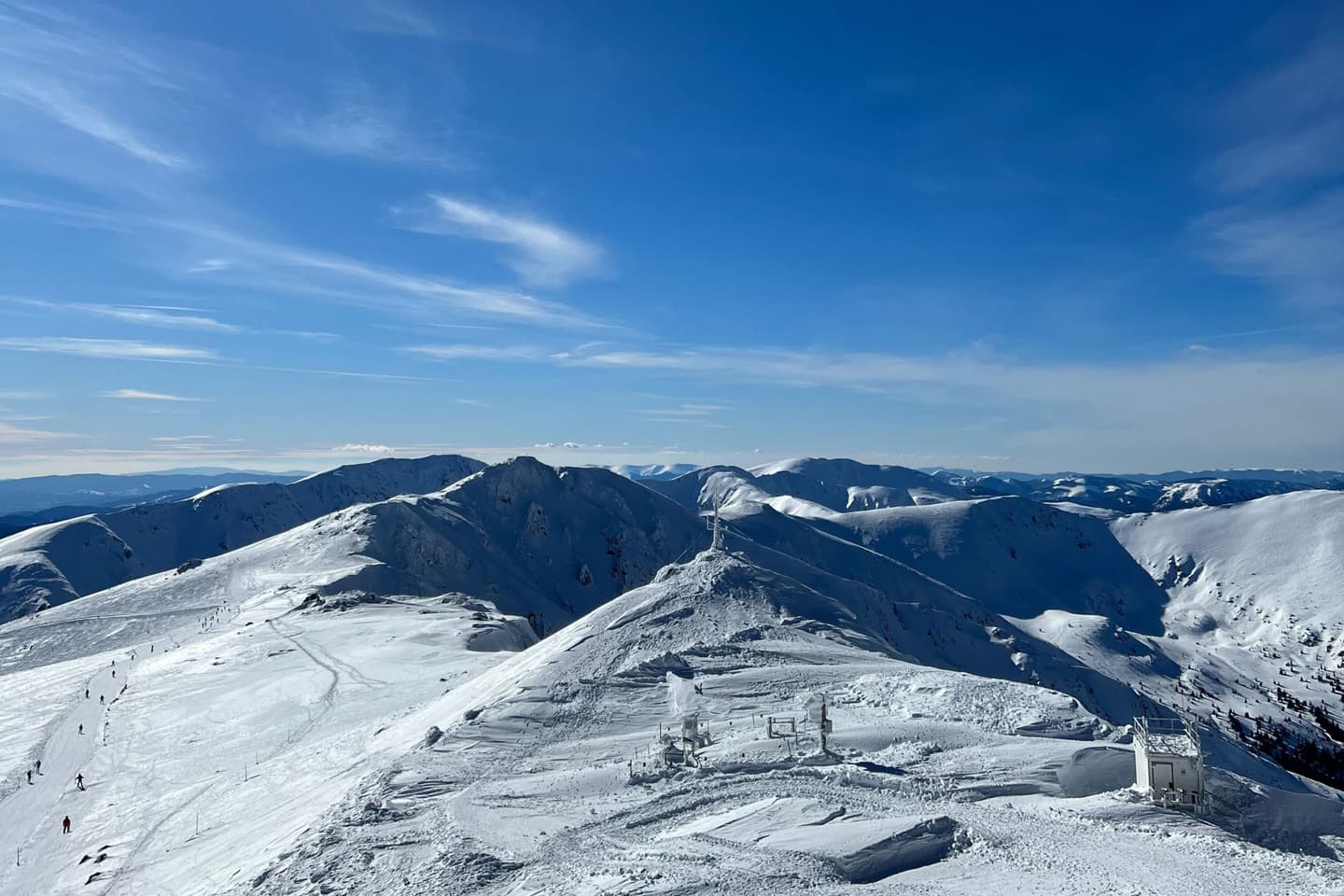 What an amazing weekend it was! ⛷️🏂🏻
To begin with, let's take a look at our squad and some significant roles they played 🧐:
Miłosz – boss of the bosses, driver, and early wake-up enthusiast, also a passionate skier,
Stano and Lubos – our local guides, first-aid helpers, and great entertainers,
Nadi – a good soul, always welcoming everyone with a warm smile and a hug,
Ania – the sleeping beauty,
Artem – a person that proves that a friend in need is a friend indeed,
Mykola, Paweł L. and Przemek – our precious company's newcomers,
Daniel – professional rebel, especially when it comes to vegan cuisine,
Mikołaj – almost professional dancer, entirely professional skiing learner, DJ, and intellectual interlocutor,
Maciek – an exquisite bartender, philosopher, and poet,
Radek – semi-professional snowboard learner,
Magda – Paweł's right hand, dancer, and adventure seeker,
Monika – a woman with cash, making sure that everything is in order,
Paweł S.  – driver, versatile entertainer, "souvenir" collector, non-skiing team caretaker, and many, many more…
and me – not sure what role should be assigned here; a bit scared to ask.🤪
Friday 10/03/2023
The team woke up early in the morning, rushing to pack all the necessary stuff, and travel to Cracow on time. To ensure nobody was hungry, some healthy snacks were waiting in the office. Everyone was shuffling their feet, waiting for the departure.
Our precious drivers entertained us with meaningful conversation during the whole travel. It turned out that Paweł knew more than many a woman about labor and childbirth pains.😜 You can only imagine how enlightening an experience it was!
After arrival, our host, Burina hotel, welcomed us with cozy rooms and extraordinary vegan cuisine.
And then the real fun started. 😁
You may not know that, but Maciek is a man of many secret skills. One of them is bartending. He even prepared a special menu for us. Many thanks, Maciek, for the fantastic cocktail "journey" that didn't end up with a hangover the next day.
Because the agenda for the second day of our trip was quite tight…
Saturday 11/03/2023
After breakfast, Miłosz, Lubos, and Stano ordered a departure to the Ski Resort Jasna/Chopok (9.15 sharp, no excuses here). Non-skiers were a bit more fortunate. After a lazy morning, contemplating life and transience, we had a chance to experience hot baths and wellness procedures in the Water Resort Tatralandia. One comment here: It was aaaaaaawesome! You can even get tired of being so relaxed. 🤭
Skiers also weren't disadvantaged in this matter. After struggling with strong winds and unfavorable weather conditions, they had a chance to put their feet up in Burina's wellness center. Sauna, candlelight, fireplace… One can be lost to the world in such conditions. Many thanks to the Burina staff for preparing such a wonderful experience!
Next on our agenda was something the Xfive team likes the most…. party time! 😎
Polish and Slovakian delicacies, Maciek's cocktails, dancing, singing, intellectual disputes… That's what you can count on with our companionship! No more comments here; what happens in Vegas stays in Vegas! 🤭
Sunday 12/03/2023
The third day of our trip turned out to be even more intense. The dream weather conditions stimulated our physical activity. Of course, skiers rushed to ski resorts, but non-skiers weren't passive at all. We went for a walk around the lake and visited Chopok's peak. Finally, the group gathered for the last meal together in Chopok's restaurant.
Unfortunately, all good things must come to an end. We all returned home safe and sound, charged with good energy, and already planning another trip. 🙃
Thank you, guys, for being such wonderful companions! 💕
Take care, and may the force be with you! 💪