Featured client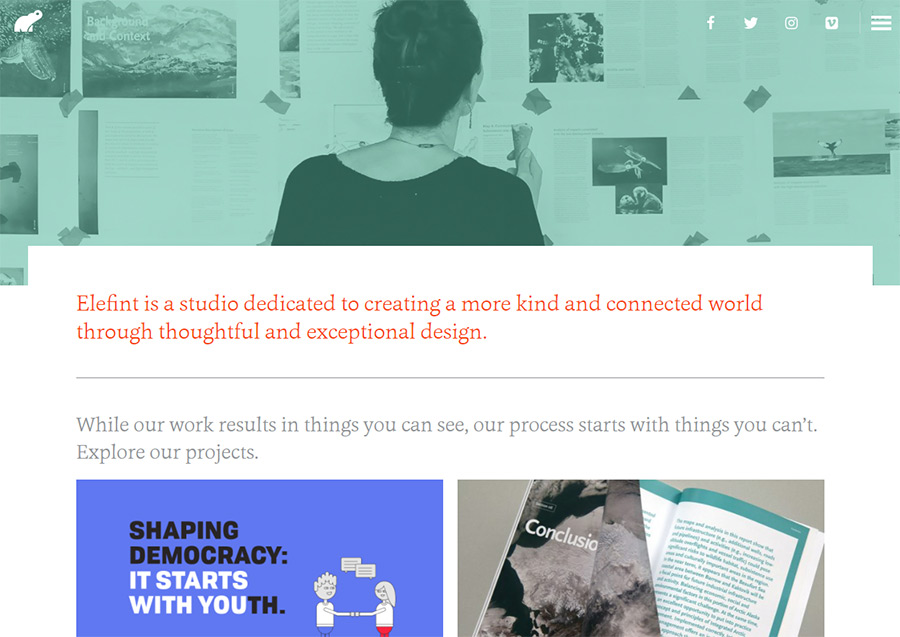 Elefint Designs, Inc.
Thoughtful and exceptional design of Elefint's projects requires perfect execution and attention to detail.
Elefint Designs uses our hours packages to flexibly allocate development time for their projects. They also spend some of these hours on the existing projects maintenance.
Visit site
Xfive is an extremely reliable and professional development partner. They have helped us improve our process and offerings. We really appreciate their flexibility, quality, and attention to detail.

Owner + Design Lead
Hypergiant
JavaScript
WordPress
Timber
Sketch
A WordPress website about Hypergiant company which creates hyper-efficient and scalable solutions by aggregating and correlating data from various sources and utilizing it across the entire business structure.
Visit site
Goodie Website
Ruby on Rails
ES6
Performance
Xfive's new service for lower budget website projects. We have built a custom administration workflow in Ruby on Rails.
Visit site
From our blog