Top 30 Entrepreneur Blogs to Navigate the Online Business World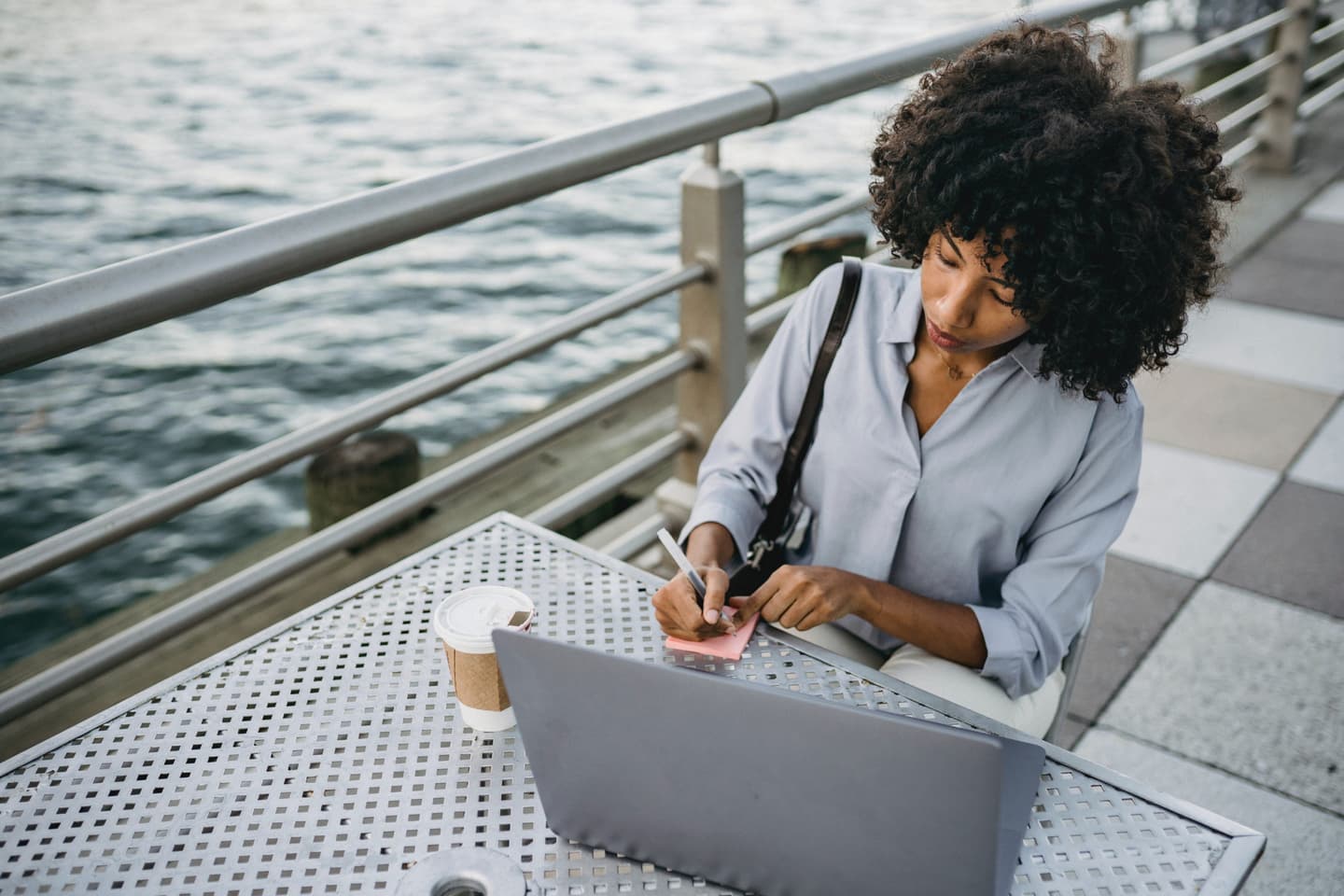 References are everything. Especially when it comes to sources of inspo, guidance, and ideas for aspiring entrepreneurs.
At Xfive, we've been in the software business since 2005. Hundreds of projects worldwide. Enough time developing products in the ecosystem to tell what's the WHOA! content. So here's a list of 30 blogs for entrepreneurs you can't help but spread the word about—a mix of the Xfive team's picks and clients' personal recommendations.
If there's a place for resources and knowledge around business, tech startups, and innovation, that's First Round Review. Same folks that helped Notion, Roblox, Uber, Square, and so many more. This blog is jam-packed with insightful yet fresh content to guide your path. From management, culture, and product to fundraising, digital marketing, and sales.
Must-read: Don't Serve Burnt Pizza (Lessons in Building Minimum Lovable Products)
Helpdesk software Groove has a super blog where they share all things customer support. And like no other out there. A treasure trove of insights, expert advice, and stories from the founder's journey. You can tell the commitment to customers shines through in every aspect of the content. Check out The Groove Blog – no matter what stage you're at, you'll access material to streamline support processes and excel in customer satisfaction.
Must-read: How Customer Satisfaction Correlates with Business Results
Colleges aren't left behind. The Kellogg Insight blog is made by the prestigious Kellogg School of Management at Northwestern University. Academic background or not, when it comes to business insights, this is a nice spot for research-based analysis and actionable advice. What does it cover? Leadership, data analytics, entrepreneurship, operations, you name it.
Must-read: When Are Consumers Most Likely to Feel Overwhelmed by Their Options?
As one of the biggest accelerator companies in the world, Techstars offers mentorship, capital, and connections to investors and business partners. There's a wealth of expertise to give away, and The Line is the platform to do so. Solid advice, industry news, perspectives, and everything you need to stay ahead of the curve.
Must-read: Top 10 Mistakes Startups Make in B2B Sales
Ladies and gentlemen, fifth on the list: The Global VC, hosted by 500 Global. Well-curated analysis, opinion, and trends in the investment landscape. This entrepreneur blog is a one-stop destination for those who want to change the world (and raise capital) with pure product awesomeness. Either through venture capitalists or angel investors.
Must-read: Digital Ethics For Startups With Paula Goldman From Salesforce
In 2003, VC Fred Wilson became a blogger and created AVC, which is like a free pass into an investor's thoughts. Mostly on entrepreneurship, technology, business, and life. Public diary updates are delivered to your inbox every week. Worth bookmarking. Look at the archives – tons of posts that, tech biz or not, you'll find enthralling anyway.
Must-read: Bridge Loans
Besides being a magazine that showcases stories from entrepreneurs who've made it big, Foundr also shares actionable guides on business, social media, marketing, leadership, and more. An undoubtedly outstanding content hub if you're looking to transform your ideas into a profitable business or if you're already scaling things up.
Must-read: The Guide to Defining Your Target Market
One of the most influential voices in the business. Whatever endeavor you're in, Seth's Blog is a goldmine of insights and inspiration. A blend of marketing wisdom, creativity, business advice, and commentary on modern culture. Seth's perspective is just refreshing. Sometimes to the point of challenging the status quo—which is a good thing in an entrepreneurial environment.
Must-read: Abandoning perfection
Content is the foundation of thriving businesses. You need words to sell. Think of websites, apps, products, emails, and every imaginable written communication. What Copyblogger does is make it digestible for entrepreneurs to learn those skills—internet marketing, email marketing, copywriting, CRO, etc. In short, knowledge to run a profitable online venture.
Must-read: Internet Marketing for Smart People
Out of all the startup content in the tech realm, YC stands out for a reason. This blog is a school for ambitious entrepreneurs looking to leave a footprint. And you want to be in the same virtual room with the masterminds who backed Airbnb, DropBox, Reddit, and Stripe – to name a few. The most important learnings from veterans in tech to start, grow, and scale are here.
Must-read: Scaling Growth | Gustaf Alstromer (YC Partner + Airbnb) & Ed Baker (Uber)
Don't know where to start with your project? Go to StartupNation. From idea to launch, this blog is a go-to resource for learning how to start from scratch and grow a successful business. Find how-tos and join to the community. StartupNation goal is to give you the tools to tackle roadblocks so that when it's time to hit Go on that big idea, you feel prepared.
Must-read: 12 Unexpected Challenges Real Entrepreneurs Overcame
Community-first space. Founding Moms is a blog loaded with advice for mothers wanting to build something. You'll connect with a network of fascinating women who've navigated the online waters. That makes the entrepreneurial process less daunting, less isolating, and more organized. Topics range from business development and marketing to work-life balance.
Must-read: How To Price Your Client Services
If personal branding is your thing, Chris Ducker's blog is the way to go. Most of the snackable content he writes is to learn how to monetize your personal brand. How? Through marketing, outsourcing, productivity, remote work gadgets, and anecdotes from fellow entrepreneurs. All of this is to arm yourself with the skills you need to make progress with your business goals.
Must-read: Finding Your Niche in 20mins or Less, with 3 Simple Steps
More than 768k people can agree on this one, The Startup (on Medium) is one of the best business blogs ever. Made by other awe-inspiring builders. That's why it's on the list. The publication features a diverse range of POVs, stories, startup ideas, and practical advice. Knowledge from the sharpest minds in business, marketing, technology, and leadership.
Must-read: The Best Startup Advice: Start Rich
What's the life of an entrepreneur without data? I don't want to imagine. Thanks to CXL, getting familiar with the ins and outs of data-driven marketing is easier. It helps you make better business decisions. ConversionXL exists as a premium marketing education platform. But the blog is a free yet powerful asset for analytics, targeting/experimentation, and CRO. And since there's always new content, you'll never run out of precious material to learn from.
Must-read: How to Create a Unique Value Proposition: 7 Best Examples
Meet Tomasz Tunguz. Ex-Googler and venture capitalist since 2008. He shares the learnings of how startup companies are created. Breaking down trends and data so you don't have to. And news too. Talking points on the blog range from technology to funding and everything in between. The content has genius angles and, most importantly, is backed up by numbers.
Must-read: What Average Contract Value is Best for a SaaS Company
Startups solve problems. Ideas alone don't. Maybe you know what's missing in a traditional industry and want to improve things. Or you're up for the challenge of innovating by designing solutions for the future. Whether you're developing an initial concept or evaluating financing options, StartupDonut will help you get your business off the ground.
Must-read: Essential guide to writing a business plan
Did someone ask for a high-level blog? Because here it is. The partners at Andreessen Horowitz, aka "a16z," are serving up the latest and greatest articles about technology, innovation, and venture capital. Yes, superlatives twice. Deep dives dissecting startup results, world-class expert talks, and insider views into cutting-edge trends across tech.
Must-read: 16 Startup Metrics
Women can make it anywhere. But the more resources to develop ideas, the better. That's why Female Founders. An accelerator for women made by women. Fostering a diverse and inclusive startup ecosystem through educational resources and a tight-knit community with professionals, mentors, and investors—a boss launchpad for aspiring female startup founders.
Must-read: How to Tackle Brand Building as an Early Stage Startup
The ultimate library of playbooks, entrepreneur experiences, and feedback. Startup.com has exclusive content to walk you through today's dynamic business climate. You can get the most out of real-life examples while accessing material to conquer the digital frontier. Interactive courses, industry insights from founders, and Q&A sessions with thought leaders.
Must-read: How to Value a Startup — 10 Real-World Valuation Methods
SaaSpreneurs, this one is for you. B2B or B2C, there's room for both to explore the sea of software-as-a-service. Proven frameworks and strategies, exclusive insights, and more. Shortcuts don't exist for fundraising, sales/marketing, customer success, or culture. But SaaStr helps. You can filter the content by company, state, department, or topic.
Must-read: Why Your Cost of Sales Generally Doubles As You Scale
It may sound like a no-brainer, yet it's often overlooked. Laying the groundwork for the direction of your business is more effective with a plan in place. You can use Bplans to do that: writing a business plan. Articles and templates that work as a springboard to turn your mission into reality. Take some time to scroll through Bplans guides, and thank us later.
Must-read: The Complete Elevator Pitch Guide
Brilliant essays on startups to refine your business roadmap and make it Silicon Valley material. This blog is a testament to Andrew Chen's track record and thoroughness in the tech industry. Posts go beyond one-dimensional reviews, following strategic thinking processes that contextualize entrepreneurs on how to translate @andrewchen discoveries into growth.
Must-read: This is the Product Death Cycle. Why it happens, and how to break out of it
VCs have multiple backgrounds. They're a different breed. Not all of them understand the nuances of being an entrepreneur. And that's okay. But then you come across humans like Mark Suster, who has been in Both Sides of the Table. Serial entrepreneur turned VC at California-based early-stage fund @UpfrontVC. So the level of insight is second-to-none here.
Must-read: Invest in Lines, Not Dots
Ever felt lost in your business thoughts with all that's going on? Hunter Walks got your back. What's in here? Blog posts discussing the inner workings of startups, venture capital, and tech analysis. Plus, trends and interviews with big players in the scene. The author presents ideas in a short, vibrant content format that you can reflect on or act on.
Must-read: Learn To Hire Well And You'll Never Lose
On the startup side, Graham's essays are like an entrepreneurial bible. What sets Paul's writing apart is the way he produces thought-provoking pieces that have a timeless value, spark creative problem-solving, and resonate with readers. The no-nonsense approach, combined with his wit and humor, makes him a superb mentor to read over and over again.
Must-read: How to Think for Yourself
Sales, sales, sales—the lifeblood of any business. And a recession-proof skill in your pocket. The Close Sales Blog content comes in the form of how-to guides, listicles with tips, and business news. Regardless of your company's size or industry, you'll get everything you need to know about sales development. Key insights into what works and what doesn't.
Must-read: 12 Cold Email Templates for Sales Teams to Nail Outreach
Age is no limit to having a positive impact in an industry or market. Under30CEO calls young entrepreneurs to climb to the very top. Making your mark is more achievable than ever with the right resources at your fingertips: news, tips, success stories, trends, and events. You're in front of a dynamic blog ready to support those who share the goal of winning.
Must-read: 10 Effective Ways You Should Do Short-Term Business Decisions
Where technology, science, future, life, and photography make sense. Om has a knack for taking complex stuff and making it simple for new and seasoned entrepreneurs. As soon as something of what's happening is on his radar, a new masterpiece will come to life. Enlightening insights into the startup and VC universe that not too many can match.
Must-read: Letting Go of Expectations
Written by co-founder and CTO of HubSpot Dharmesh Shah, OnStartups brings guidance to the table so you can overcome the startup chaos. With thoughtful articles, game-changing advice, and phenomenal community discussions on funding, growth, personal lessons, and more. Content frequency? Once in a while. Subscribe to be the first to get updates.
Must-read: Secret To SaaS Success: Recognize That You're Not Selling Software
Have 180+ minutes to get smarter?
Phew, that was THE list! You probably knew some. Others not. But now you know them. If my calculations are correct, you have at least 180 minutes of reading time with the 30 must-reads. Remember to take these blogs with a grain of salt. There's no such thing as a recipe for doing business. Collect references, think about what works for you, and keep on building.