XHTMLized Has Rebranded to Xfive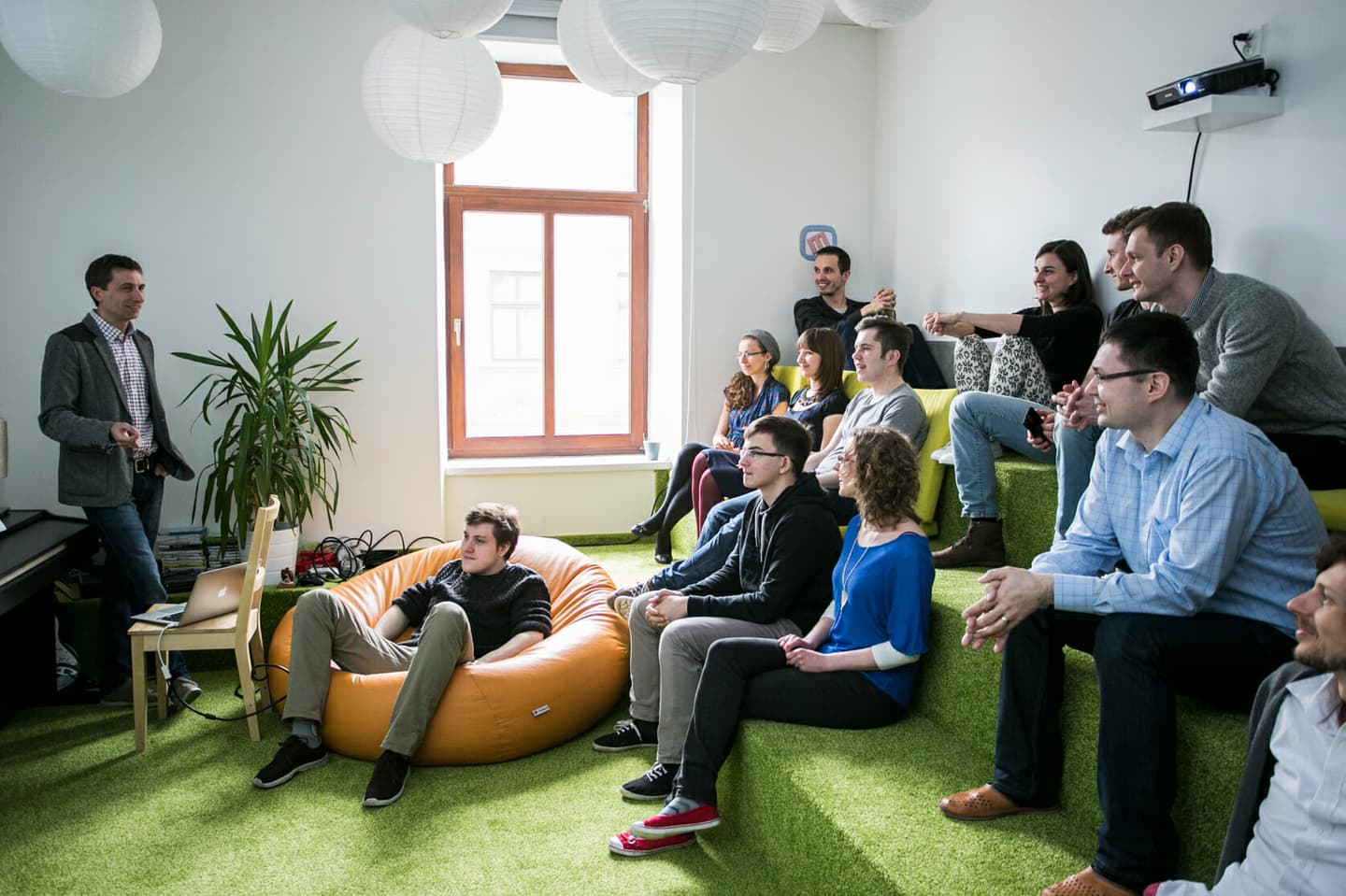 10 years ago Dave Rosen and Stan Dzavoronok started a company which pioneered an industry… solving the challenge of quality front-end development.
The result was the world's first company to offer an easy model for delivering design-to-development service. A user could pick the number of pages, choose when they needed the code finished, and an automatic price quote would be generated. You could order, upload your designs and hit the ground running.
During the startup phase of the business, the backend that ran XHTMLized was a simple connectivity application which allowed qualified developers to cherry pick jobs as they came down the pipeline. People started hearing about the high quality and fast turnaround, and the company's reputation grew. Even with no marketing and little business development XHTMLized quickly scaled.
We won the hearts of global digital brands – from 'startups' – Twitter, Threadless, 37signals – to enterprises – FOX Broadcasting, Rogers, Greenpeace – XHTMLized was the go-to for designed to front-end. As the projects grew more advanced, so did the need for more dedicated teams. Many of our freelancers became full time employees. We open physical offices so we could have even better collaboration.
Beyond PSD to HTML
As we grew, the needs of our partners grew. Technology grew too. JavaScript became more prominent. Content Management Systems were playing a stronger role. Photoshop wasn't the only tool being used for design. The need for pure PSD to HTML weaned. The writing was on the wall. PSD to HTML as a business concept, was not going to be relevant forever.
Fortunately for us, around that time we realised that it also was no longer the core of our business. The real heart of the business was our unique people – the right people. By growing a team of global experts representing a myriad of races, religions and backgrounds – we established a very unique culture. We also became a very early adopter of discovering how to successfully grow remote based teams.
While the messaging for PSD to HTML has remained a strong part of our company, we have come to the point of wanting to go beyond this and need a new brand to go with it.
So it is with great pleasure that I introduce to you Xfive.
Why Xfive?
X was always important in our identity. It has been with us from the beginning.
The "X" in our brand names represents our aspirations: X as being an eXperienced, eXtraordinary, eXclusive partner to our clients. Across all teams, the X symbol is made with our arms in photos of company employees. It connects and unifies us, no matter where we are in the world.
Why five? From the begining, client satisfaction was extremely important for us. From the start of the process, clients feel that they are working with developers who care. The Xfive culture and brand is based around a high five. A high five comes from ongoing great work and small wins – which ultimately leads to success.
In the end, Xfive simply means happy clients.
How Xfive can help you?
Xfive is a full service solution for design and web agencies looking to expand their capacity for front-end, PHP and Ruby on Rails or WordPress development where care is the foundation of everything we do. We're proud of what we produce and love to work with agencies who don't just create projects but create memories.
Xfive is a great way to handle burst periods of work by taking on entire projects, including startups. Xfive really shines when it comes to partnerships. We work as an extension to your team, bringing our quality expertise to your organization.
We're looking forward to your new development challenges!