A Product Design Agency in Poland: Our Journey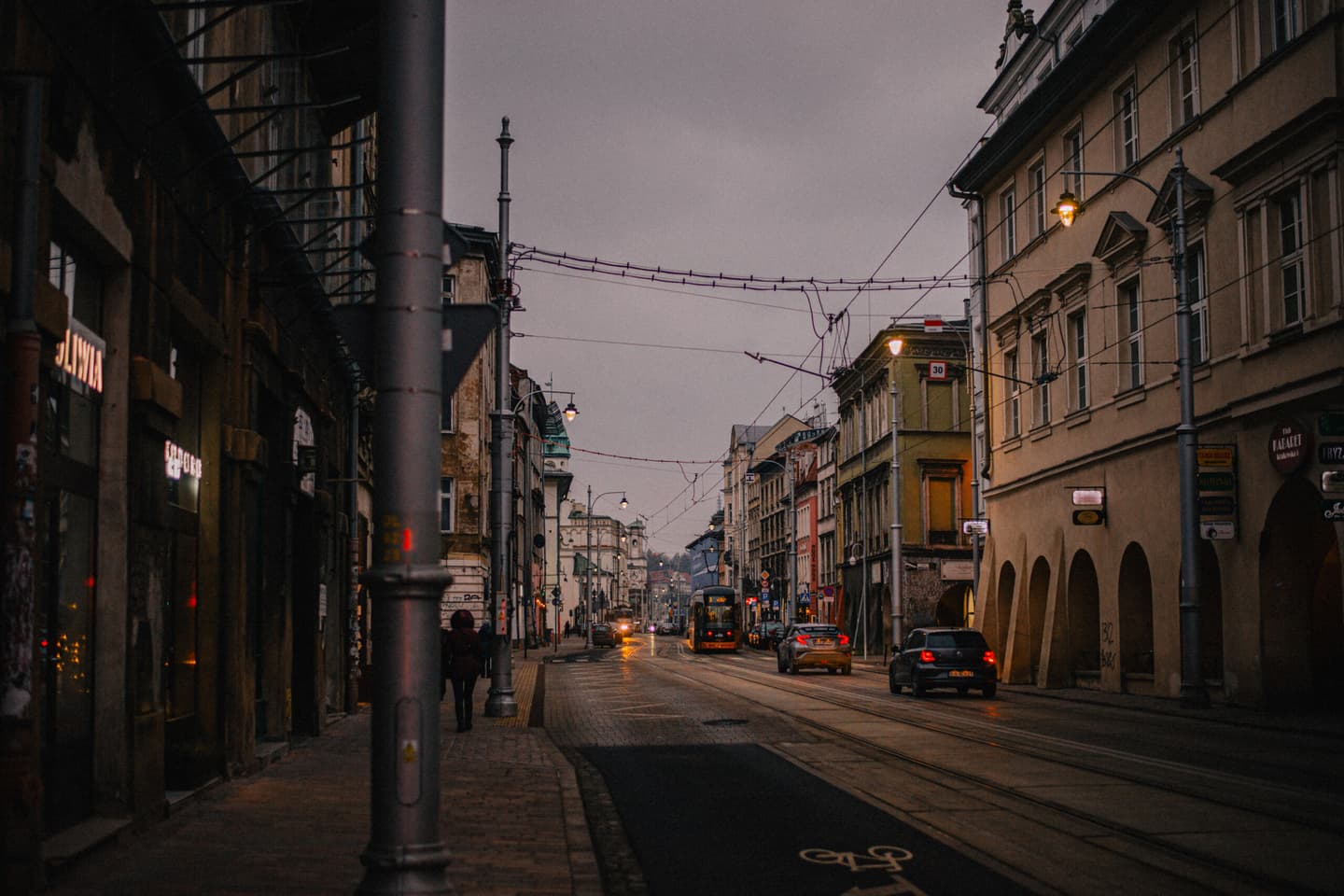 Established in 2005 in Australia, Xfive had found its home in Poland and gradually transformed into a product design agency over the years.
2005 – 2010: From virtual space to office
He was walking in front of me, and his coat didn't look particularly warm. It was a freezing evening in Krakow, Poland, with the temperature falling to -20°C (-4°F). Despite being from Australia, it didn't seem that the cold was bothering him, as he dived into a discussion with a fellow team member.
It was December 2010, and Dave Rosen, a founder of Xfive, had just come to visit Poland. Xfive was setting up its first physical office after five years of existence in the virtual space.
At the time, Xfive was a web development company creating websites from the clients' specifications and designs. We needed to support our constant growth with a reliable source of developers.
Poland wasn't a coincidence. One of our early team members, Wojtek Zając, was from Krakow and had firsthand information about the country. There were many talented young people with advanced English skills raised by a quality educational system.
2011 – 2016: From one company to three companies
The next few years showed that the original box couldn't fit all the varying directions our company was heading to.
First, X-Team separated. It existed within the original company in one form or another since the beginning. Nowadays, it's one of the most renowned companies for hiring on-demand teams of developers. It has a unique community culture.
The next was XWP. It emerged from tremendous WordPress talent, which accumulated in the original company. Nowadays, it provides enterprise solutions to organizations and media outlets worldwide. It cooperates with brands like Google, Automattic, and News Corp Australia.
This leaves us with Xfive. Back then, it was operating under the old name, XHTMLized, but rebranded to Xfive in 2016. We still saw ourselves as developers, though. Hence, we used a slogan "Developers who care" at that time.
2017 – 2020: From agreed scope to contributing value
While care always remained at the center of everything we did, we were becoming more than developers. We started to understand better how our developers' work fits into a bigger picture: a product.
According to Roman Pichler, a product addresses a problem of users and customers and is beneficial for a company:
He also says that a project is successful when it delivers the agreed scope on time and within budget.
A product is successful when it creates the desired value for the users, the customers, and the business.
We were good at delivering the agreed scope, but we felt that with our experience, we could also contribute more value to the client's products. We needed to extend our participation in the product life cycle.
2021 – 2022: From a project delivery company to a product design company
Innovatemap defines a digital product agency as an agency that covers the following areas:
product strategy
design
development
go-to-market expertise
If we look at our transformation over the years, we expanded our services as follows:
2005 – 2016: product strategy – design – development – go-to-market expertise
2017 – 2020: product strategy – design – development – go-to-market expertise
2021 – 2022: product strategy – design – development – go-to-market expertise
Note: We can currently provide the go-to-market expertise by one of our partners.
To support our transformation to a product design agency, we focused on hiring new experts for our team. We were lucky enough to welcome aboard some very talented people during the last year:
Mikolaj Glybin, Head of Product Design
Agnieszka Matuszczak, Senior Product Manager
Maciej Karabon, Business Development Manager
Magdalena Lekston, Senior Project Manager
This not only strengthened our company culture, but allowed us to take our collaboration with clients to the next level. Check out this short video on our exciting upcoming cooperation with Leiden University.
We also plan to launch a new website later this year, which should better reflect our new direction and support it with recent case studies.
Our mission statement
Last but not least, we focused our attention on defining what kind of digital product company we'd like to be, and what kind of products we'd like to work on. Below is our new mission statement, along with our values created during a workshop in Miro. (Miro is becoming one of our most popular tools lately.)
—
Digital expertise in support of positive change in the world. Every day.
At Xfive, we value lasting relationships with socially responsible businesses and organizations. Our mission is to help them achieve their online goals by building human-centered digital experiences. Commitment to craft and positive change in the world is at the base of everything we do. We operate globally but stay rooted in our communities.
Feedback culture matters
We believe in giving feedback, not only to you, but also to ourselves. We strive for better work ethics based on sharing every piece of information we have. We want you to feel empowered and have the mental space to make the best decisions without worrying about what's behind the next turn.
We care as much as you do
You trust us with your business; this one project that your online success depends on. You put your heart into it, and it's only fair that you expect the same amount of care, focus, and attention from us. Before we recommend solutions, we listen to understand the problems you face.
No surprises. Open cards.
You bring your best self to the negotiation table, discovery session, or a call with a software engineer. Like us, you don't know everything, but you want to play open cards. You want us to anticipate problems and explain solutions. We'll tell you before you ask. No surprises.
Optimal solutions to your challenges
We're agile by nature. We understand your goals are unique to you and your business. We know our craft and understand that things won't always go as planned, so we'll respond to change and alter our approach and tools to get you through the finish line and deliver the results you want.
Our values make us who we are
Human connection, giving back to the community, embracing diversity; we know what we stand for, and we are proud of it. While striving for a global reach, we build and maintain real relationships with our team members and business partners alike. Supporting and lifting each other helps us achieve greatness.
—
Let's talk
It's standard marketing advice not to talk about your company but rather about your client. Avoid using "we" too much and focus on "you." That's good advice because it's natural that everyone has their concerns and needs in mind in the first place.
Contrary to this advice, this article was mostly about us. But we'd like you to have a clear picture of who we are and where we are heading to create a meaningful relationship.
So who is "you" in this case?
We are always looking for new talents. Check out our open positions if our new mission statement resonates with you and you would like to work on meaningful projects.
Finally, as our new mission statement voices, we value lasting relationships with socially responsible businesses and organizations. If you need a motivated, thoughtful team to help you with your online goals, please get in touch.