Why Figma Is the Best for Designer-Developer Cooperation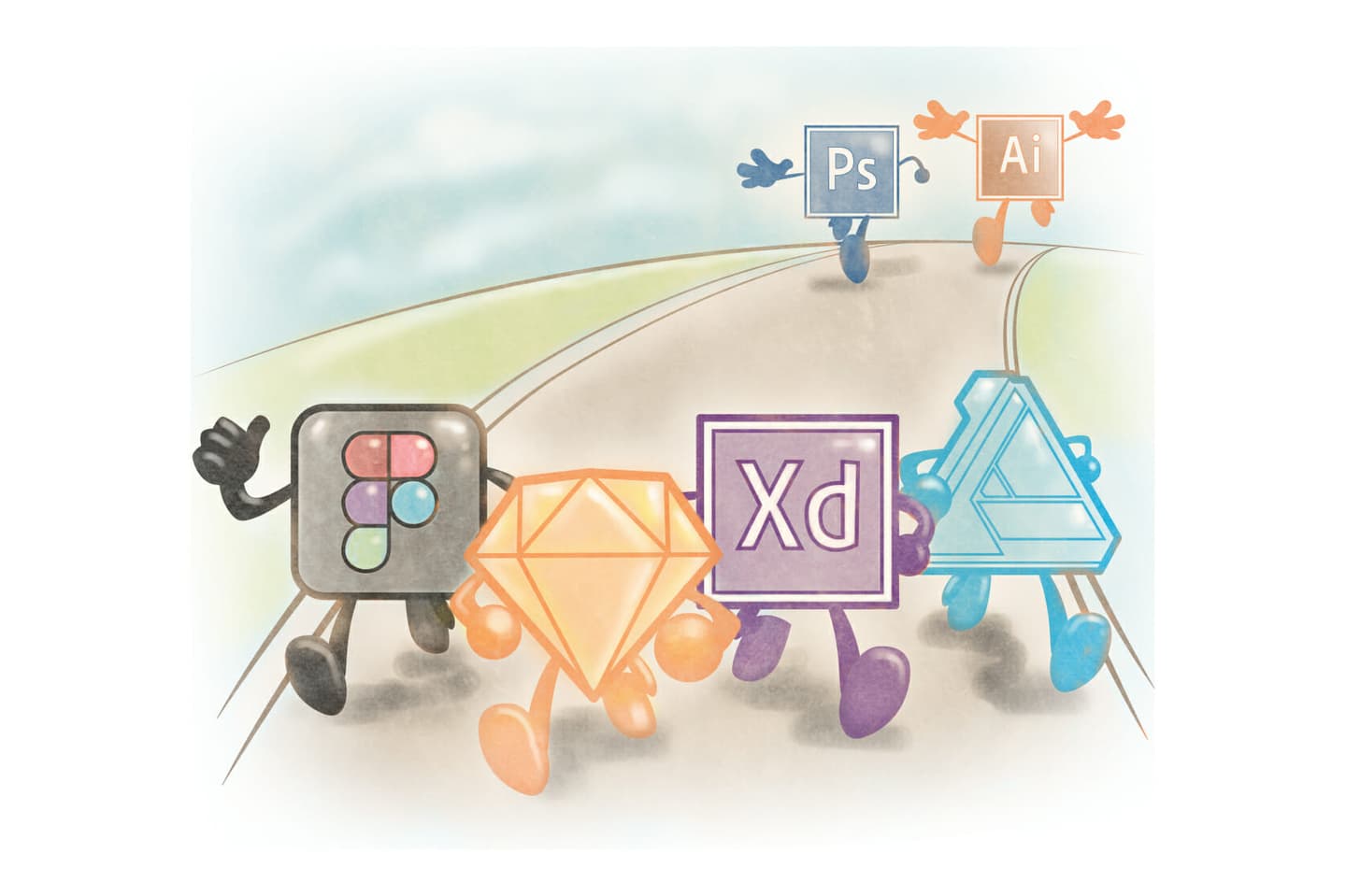 Whatever UI design tool designers prefer, certain features make cooperation with developers easier.
There's no doubt designers can achieve effective cooperation with developers with third party tools like Zeplin or Avocode; but, when we look at the out-of-box capabilities of the UI design tools, Figma offers the most features for the least amount of money.
UI design tools comparison
Figma
Sketch
Adobe XD
Affinity Designer
Photoshop / Illustrator
Platform
Mac
Windows
Linux
Mac
Mac
Windows 10
Mac
Windows
Mac
Windows
Price for Designer
Free or $12 / mo
$99 / yr
Free (Beta)
$50
$30 / mo
Price for Developer
Free
$99 / yr
Free (Beta)
$50
$30 / mo
Sharing
Design
Preview
Preview
No
Preview
Prototyping
Integrated
3rd party
Integrated
No
3rd party
Comments
Pinned on design
On preview
Pinned on preview
No
On preview
Code Export
CSS / iOS / Android
CSS
No
No
CSS
Assets Export
SVG, PNG, JPG / various sizes
SVG, PNG, JPG, WebP / various sizes
SVG, PNG / various sizes
PNG, SVG, JPG, etc. / various sizes
PNG, SVG, JPG, etc. / various sizes
Let's take a look on these features in more detail.
Platform
Figma is a web based application, so it works on various platforms, which is a huge competitive advantage. They have a bigger potential customer base and can focus on adding new features.
Contrary to that, Adobe XD has to develop two applications, one for Mac and another one for Windows 10. It's not exactly a fast process – it took one year for the Windows version to catch up with the Mac version.
Sketch is and will remain Mac only. This will eventually contribute to Sketch losing its lead position among UI design tools.
The more accessible software is – multi platform, open source, free – the more vital it is.
We cannot expect professional design tools be free or open source, but limiting them to one platform limits freedom of their potential users; imagine a Mac only web browser – it would hardly become the most popular browser.
This applies to niche products as well. It seems that nothing can threaten Sketch's position, but we could've said the same thing about Photoshop. Sketch has a three year head start in gaining market shares (since the v3 release in 2014); however, the real competition of the UI design tools has just begun in 2017.
Pricing
Developers usually don't need the full power of a design tool. Yet, they often pay the full price just to inspect the designs and export assets.
This is the case for Sketch, Affinity Designer, Photoshop, and Illustrator. Photoshop and Illustrator are the most expensive, so it's good that better and cheaper alternatives exist. You can buy Affinity Designer and Sketch for a one-time fee. However, in the case of Sketch, developers will need to renew the license each year to keep up with the designers' version.
Fortunately, Sketch offers discounts for multiple licenses. Affinity Designer offers discounts too, but only starting from 10 licenses.
Adobe XD is still in beta, so it's free. Once it's a stable release, we can expect it to become a part of the Creative Cloud. It will be interesting to see if it gets some special offer as a standalone app. At $30 / month (as Photoshop or Illustrator), it will not be that attractive as other design tools.
Figma has the best pricing model – although professional designers will most likely need a paid plan, it's free for individuals.
Sharing
Sharing designs from inside the tool simplifies the delivering of designs for review and coding.
Since Sketch, Adobe XD, Photoshop, and Illustrator save source files locally, they just share design previews in their cloud service:
To share source files, a designer needs to use services like Dropbox or use a third party service like Zeplin or Avocode, which processes the source files and allows for their further inspection.
Figma is a web based service, so designers can share an editable design with others. In addition, designers can also handoff files to developers in a view-only mode. In this mode, a developer can inspect designs and export code and assets without accidentally editing the file.
This is by far the best workflow among the current UI design tools, especially when combined with prototyping and commenting.
Prototyping
Prototyping helps designers display flow and interactions in their website or app. It can replace site maps and extensive documentation. If it's integrated directly in the tool, it can also reduce the need of third party tools.
From the reviewed tools, Figma and Adobe XD both have prototyping built-in, but you need to use tools like InVision with the other design tools.
Comments
In addition to prototyping, comments allow designers to further explain design and user interactions. Ideally, you could pin comments anywhere on the design.
Figma shines here again because it has pinned comments, and you can add comments to design directly by using the Comment Tool inside the app.
Adobe XD also uses pinned comments, but only on preview shared online, not directly in the tool.
Sketch allows you to add comments in files shared in Sketch Cloud, but you cannot pin comments on the design.
Photoshop and Illustrator implement commenting on Creative Cloud previews.
Code Export
Code export is a feature that was pioneered by the CSS Hat Photoshop plugin. Design tools have gradually adopted this feature.
While Figma, Sketch, Photoshop, and Illustrator allow the copying of CSS from the elements, the implementation is pretty basic in comparison to CSS Hat or its successor, Avocode. In addition to CSS export, in Figma you can also export iOS and Android code.
Unfortunately, Adobe XD is missing this feature and it looks like it's not even under consideration. Similarly, Affinity Designer lacks this feature as well, this is probably the result of its orientation as a multi-purpose illustration tool.
Asset Export
When it comes to asset export, the all of the reviewed tools are approximately equal in their capabilities; allow developers to export assets in common image format and in various sizes (1x, 2x, 3x, etc.)
Xfive designer-developer cooperation services
If you are looking for a reliable and quality development partner who can bring your designs to life, we have all modern UI design tools covered: