It's All About the Experience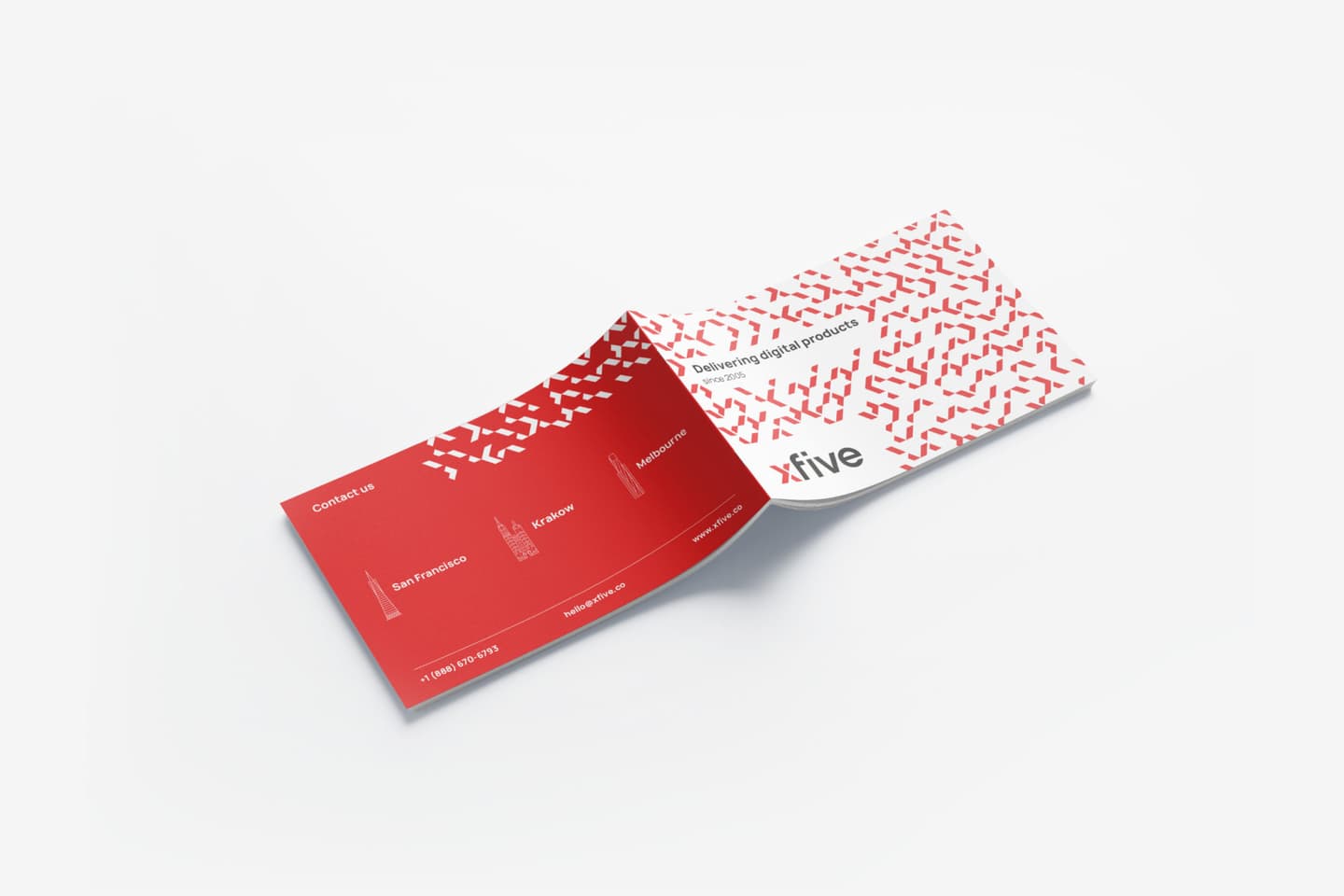 Please welcome Xfive's new brand identity, tagline, and website. Here's the story behind this change that I'd like to share with you.
It's not that easy to tell about the company's evolution without saying truisms. We all know that the competition is exceptionally high and the market is changing all the time. Adapt or die. Grow or die.
We've been here since 2005, quite a long journey for an IT business.
It took some time to settle down and answer the question on who we are. Of course, we are the developers, and we care. We care about you and your projects. That's the tagline we used on our website for the last three years. We still care, we just feel that we have outgrown our developers identity in recent years.
The power of our team comes from the seniority and deep experience. We are a mix of talents who have been with us since the beginning of their professional careers and the ones who enriched Xfive with their past in the leading corporates.
One of our greatest assets is that we have stayed together for so many years.
80% of our clients come back to run their next project with us. The stability of the team means that if the client comes back with a new idea after a few years, there is a strong chance that he or she will meet their old friends that delivered their project last time successfully. But this time, the project manager and the developers are even better in what they do.
More than just developers
So we're not only developers, project managers and designers – we are also advisors. No matter which model of cooperation with Xfive you choose, you can be sure that we'll provide the solution that is the most beneficial for you.
The fastest, the best performing, optimized, and deeply thought-over. It usually means that it can be a little bit more expensive, but at the end of the day you'll find out that it's the most cost-effective.
That's the moment where our long-term experience matters and where you will appreciate that we've been delivering digital products since 2005.
Because that's what we do. Web and mobile applications, prototypes, and MVPs, WordPress websites, e-commerce solutions. For business owners, creative agencies, startups, and world-leading corporations.
New brand identity, new focus
With our new brand identity, we wanted to present our evolving experience and expertise. We've spent tens of hours discussing the best way to show our offer. Although we have talented designers on board, we've asked an external design agency, obys, to help us get out of the box and prepare a new brand identity and design of the website.
Xfive's whole journey is an evolution instead of a revolution. When we had rebranded from XHTMLized to Xfive in 2016, we kept the "X" as a part of our heritage.
Now, reflecting the focus onto more complex projects and long-term partnerships, we have updated our logo, brand colors and typography so they better echo our professionalism and reliability.
As a step forward, we've not only unified all the documents: price books, presentations, business cards, but also introduced a branded digital signature solution. Now both you and we can digitally sign all of our NDAs, quotes and contracts, and start cooperation without scanning, printing and resending PDF files. That's both fast and eco-friendly, and, yeah, we're proud of how it works and looks.
So that's where we are and who we are in 2019.
Now we'd like to hear from you – who are you, and what are your ideas and concerns about your digital product? What plans can we advise you with? How can we help you to succeed?
We are looking forward to working together.