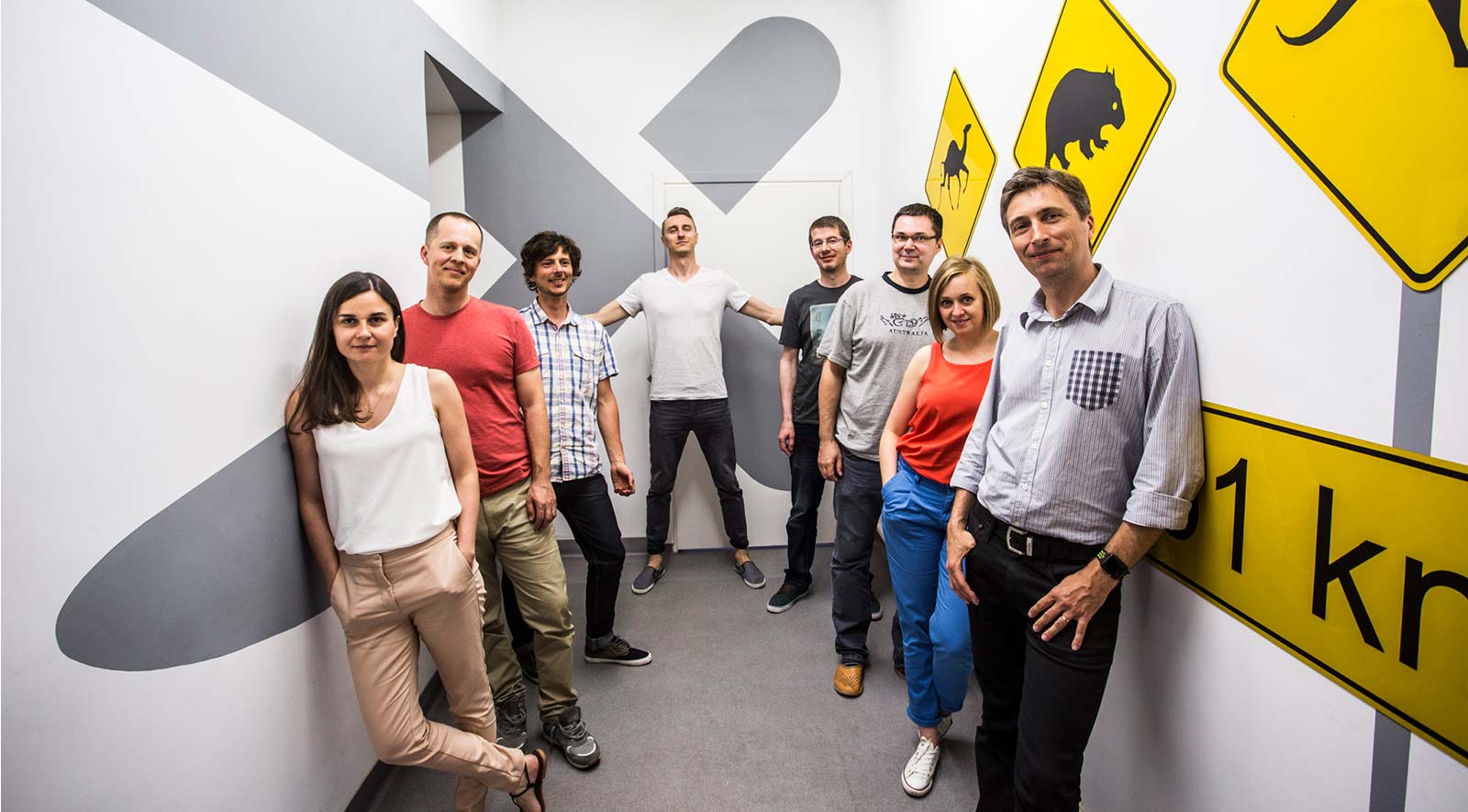 Why Xfive?
Find out why our clients love working with us as much as we do them.
Xfive is a fantastic development partner. Everything was delivered on time, with close attention to detail, they exceeded our overall expectations. Thank you!
I have been using Xfive for about 4 years now and they are my goto shop when I need quality HTML from a PSD, AI or other creative file. They work really well with other designers and workflows and their quality and attention to detail is very impressive. Highly recommend!
Xfive did a quality job, great attention to detail. Hire them if you want your design followed to pixel level detail with clean code. Highly recommended.
We have experienced exponential growth over the past few years with zero web presence. Xfive has helped us take our company to the next level. The people were great and the product is amazing. From start to finish they took care of any questions or concerns very quickly. I couldn't be more pleased.
We were in a tight spot trying to get a product ready for a strategic release date, forcing us to build a lot of features in parallel, front and back. Xfive was a HUGE help. They were able to work really quickly, accurately predict how long things would take, find trouble spots in our UX, and most importantly, deliver pixel perfect designs that worked across all of our target devices. We're so glad to have found them and no doubt we'll continue rely on their skills and professionalism.
The team at Xfive truly went above and beyond the call of duty. I was certain there was no way I could complete my website redesign project in time for a big trade show that my company was exhibiting at, however the team at Xfive did the impossible! They worked around the clock for 7 days a week in advance of the show to ensure that my project was completed on time, within budget, and to a very high level of quality. I was a bit nervous working with a remote team on a web project, but after my experience with Xfive, I will continue working with them on every web project I have in the future. A++ they are wonderful.
Xfive has fine tuned their production process. It's a joy to work with a team that provides fast results, clear communication, and a high degree of professionalism.
Fantastic experience, great team and definitely will use Xfive again! Highly recommended!
A very fluid and efficient communication. Project manager has been patient and able to suggest solutions when needed. I definitely recommend your company.
I worked closely with Xfive during the development of missionresponse.com and was very pleased with the timeliness and quality of work produced. I frequently receive compliments on the look and feel of our new website and the new content management system makes it very easy to manage and update. Not only has it streamlined our sales process, but marketing activities have become much more effective since implementing the new site.
Whatever the problem – big or small, whatever the time of day – night or day, Xfive team has been prompt to respond and very helpful. We are yet to be disappointed.
Xfive was very easy to work with, they had our site up and live within three weeks. I would recommend them to anyone looking to launch a website.
Xfive did a great job building my website! They were attentive to detail, highly responsive and hardworking. If I ever need another website developed, I will definitely come back here!
The team at Xfive have delivered an outstanding project output with very little time and money. Work was carried out quickly and within budget. Well Done.
My experience has been remarkable in that the work was done fast, my myriad changes were attended to without complaint or any increase in cost, and contact was regular, concise and always friendly
I have been very impressed with the whole Xfive process from start to finish. I look forward to working with Xfive again!
This project went very well and brought me back for more. The work was very high quality and the team was very responsive. The little details like rollovers they added were a lovely touch.
For our largest individualized campaign ever for a major car manufacturer, we used Xfive. I am very satisfied with the results and the speed. I can highly recommend them!
Another great delivery by Xfive! I'm always impressed with how well executed the project is and that there are few to no issues the first time around.
Excellent work, done quickly. Thanks!
Everything went very smooth.
Great stuff as usual!
XHTMLized saved our website after we lost our original developer at the last minute and got our site up and running again in a timely manner!